Sweepr simplifies your self-care tech stack. Our no/low-code solution enables all of your data to be consumed and seamlessly turned into proactive and predictive insights to create immense value for your consumers.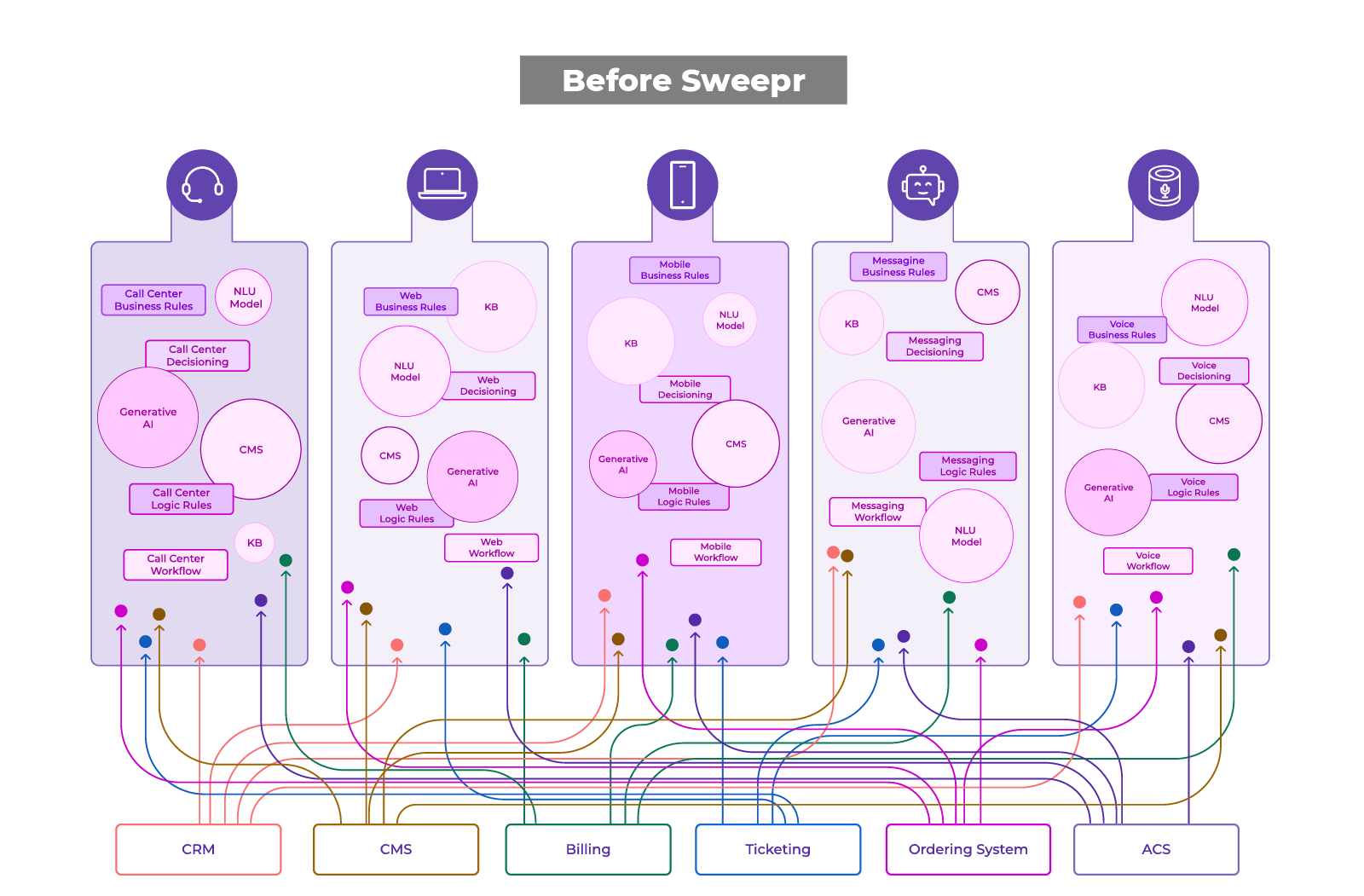 How it works
No/Low-Code
Empower Business Owners with Sweepr's intuitive, no/low-code platform. Effortlessly create, optimize and deploy rich, complex self-care solutions without developer input.
Write Once –
Publish Many
Full omnichannel support creates the ultimate convenience for customers, who can self-care 24/7 via the channel most convenient to them. Seamless delivery of channel-specific content provides consistent quality of care across diverse platforms.
Intent
Orchestration
Customer Intent sits at the heart of Sweepr's digital care model. We intelligently guide users through personalized self-care, utilizing multi-level decisioning for swift, efficient problem resolution; increasing content re-use and optimized digitization of your workflows.
Personalization
Sweepr crafts uniquely personalized interactions, blending context, history, and behavior for impactful digital care experiences that drive engagement and satisfaction.
Deep
Analytics
Deep analytics are at Sweepr's core, offering insightful, actionable data, guiding creators to continuously refine digital interactions for maximum engagement.
Self
Governance
Sweepr enhances your digital transition process with robust self-governance tools, enabling comprehensive stakeholder governance around thresholds, decisioning and content powered by resolution-focused analytics.
Generative AI
Harness the scalable power of Generative AI with Sweepr. Serve customers with uniquely personalized and impactful experiences while accelerating your digital transition by blending state-of-the-art LLMs with a local knowledge base.