The Customer Care Strategy for
2023 is Digital First
A Fireside Chat with Cody Sanford, Jim Hannon & Stephane Muszynski
Join Cody (T-Mobile), Jim (Sweepr) & Stephane (Sweepr) to explore current trends in digital care, how to reduce costs without sacrificing customer experience and choosing the right tools for your needs.
Meet the Experts
Cody Sanford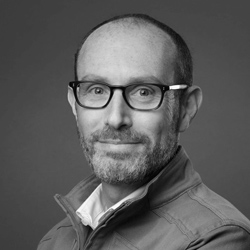 Chief Product and Information Officer
T-Mobile
Cody Sanford served as T-Mobile's EVP, CIO, and Chief Product Officer until April 2021, leading the company's digital transformation strategy fueling the Un-carrier revolution. He spearheaded the development of a product-centric technology organization that today leverages the power of people, process, and technology to bring to life T-Mobile's innovative experiences for customers and frontline employees. Under Cody's leadership, the Product & Technology organization drove T-Mobile's digital transformation, with an industry-leading software development shop, expansion into adjacent products and services categories, and a leadership role in delivering open source innovations that solve large customer pain points.
Cody started his career at T-Mobile 20 years ago and has served in a number of positions. His previous roles include Senior Vice President of Technology, Senior Vice President West Area Sales & Operations, Vice President West Region Retail Sales, Vice President Enterprise Planning and Vice President Engineering and Operations. He also led the integration planning and public-company readiness effort in the successful merger of T-Mobile & Metro PCS. Before Joining T-Mobile, Cody served as a consulting director at The Walter Group and founded Magellan Communications.
Cody is passionate about advancing STEM education and is a board member of the Washington Alliance for Better Schools.
Cody now serves as a Board Member and Board Advisor to a number of technology, enterprise software and technology services companies.
Jim Hannon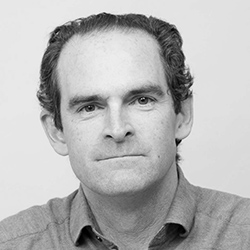 CTO & Co-Founder
Sweepr
Prior to Co-Founding Sweepr with CEO Alan Coleman, Jim Co-Founded Brite:Bill – acquired by Amdocs – where he transformed communications provider billing, dramatically reducing associated operational costs while increasing customer satisfaction. At its time of acquisition Brite:Bill was powering more than 200 million bills per month.

Previous to this, Jim worked in a variety of innovative startups in the Telecoms and Banking spheres with a brief stint in media and broadcasting.

Jim's background is in Product development and architecture for major scale Enterprise's with a focus on enabling enhanced digital customer experiences. He has a degree in Computer Engineering and Mathematics from Trinity college Dublin.
Stephane Muszynski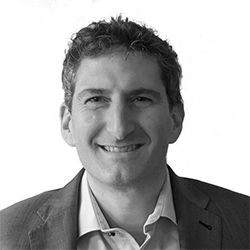 VP Sales Consulting
Sweepr
Stéphane Muszynski is a software and IT professional with 20 years of experience with a focus on Customer Experience (CX) and Customer Care. From innovative, customer-focused startups to Fortune 100 market leaders, Stéphane has built teams and technologies that create competitive differentiation at scale.

As a hands-on leader, Stéphane was then instrumental in the success of several startups in the domains of web applications (eStara), eCommerce (ATG / Oracle), video (SundaySky), and billing (Brite:Bill/Amdocs), where he built the Pre-sales strategies, teams and tools to support fast growth, and advised Fortune 500 companies on architecture and solutions to best meet their business requirements.

A technologist first, Stéphane was awarded several patents for his sales engineering work. Stéphane holds a BCS from the University of Paris VI, France, and a Masters in Telecommunications from IMT Atlantique, France.